Valerie White-Howey, Compliance Administration Assistant
How long have you been working at Swisher?
15 years, 9 months (since Jan. 2006)
How would you describe Swisher's company culture in 3 words? Why?
I described Swisher's culture in these 3 words:  COD
C – caring for the employees' well-being
O – offer growth opportunities within the company
D – diverse company that offers all cultures/nationalities opportunities for employment
Describe a time you showed leadership at Swisher?
There have been several occasions that I've shown leadership, but my most interesting example is with the "Swisher Community Service Committee," being the lead person to make sure whatever commitment we have made with an event or company is fulfilled. We've worked events such as the Salvation Army Stocking Stuffer, at Ronald McDonald preparing meals, and at United Way of NE Florida St. Nick Day.
What is something unique about yourself or Swisher?
One unique thing Swisher does as a company is allowing employees to work a half day before holidays. The office shuts down early! It's like giving additional time to travel or prepare yourself for the next day.
Describe a time you were a part of a successful project or task at work.
One successful project I will never forget is when the flavoring injection machine defected. The department had a deadline to meet injecting 5000 little cigars. So, I volunteered to help with the project which consisted of HAND INJECTING the cigars. That was a major task!
How do you like to spend your time away from the office?
There's only one way to spend my time away from the office and that's with Meme's 4-heartbeats, 3 grandsons and 1 granddaughter!  Meme spends all her time traveling to North Caroline to spend quality time with the boys and taking my granddaughter along. They love going camping in our RV Motorhome.
What is something unique about yourself that would surprise most people?
It probably will surprise most people that I am a real daredevil.  I love ATVs, jet skis, bungee jumping, racing cars, riding rollercoasters, parasailing, horseback riding, anything that gets the adrenaline going.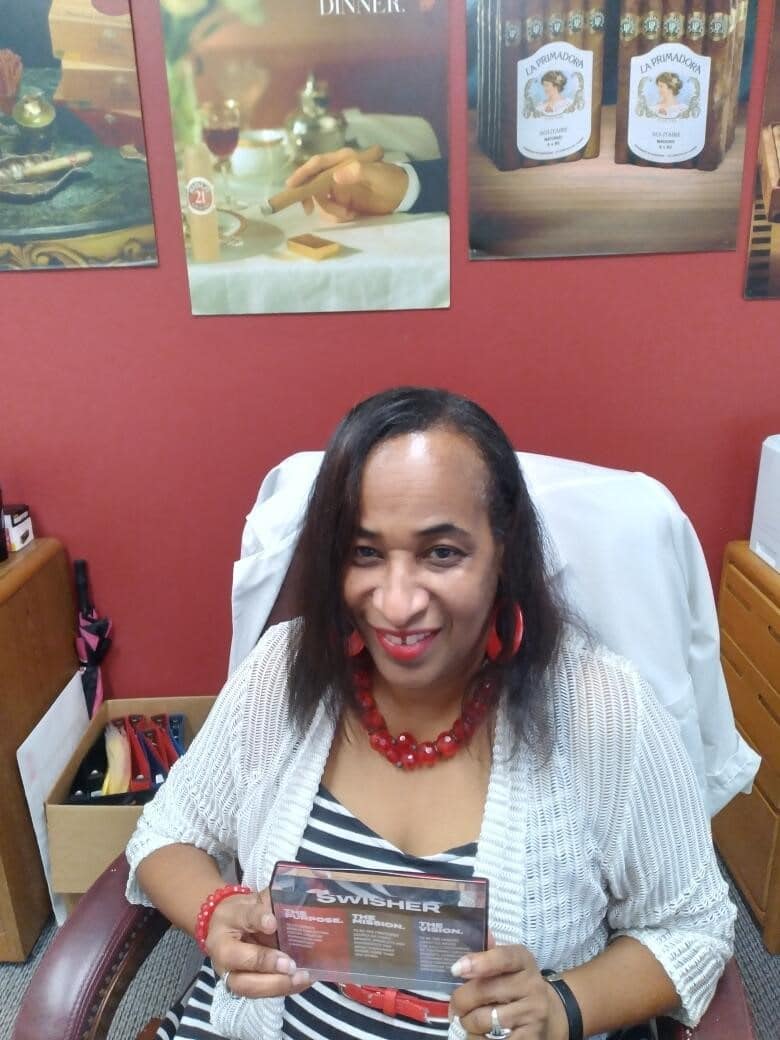 Dawna Foster, Supply Chain Buyer, Wheeling, WV
What is your position and what do you do on a day-to-day basis?
Since December of 2016, I hold the position of Buyer in Supply Chain (Purchasing) Department in the Wheeling, WV Location. An abbreviated description of my day-to-day duties would be that I am responsible for assisting the Wheeling Maintenance Department with purchasing of items needed, scheduling service calls related to Maintenance, Data Entry of PO's and submitting invoices for payment. I have been with Swisher for 25 plus years, previously in the Accounting Department as Inventory Clerk.
What has been your proudest moment at Swisher?
I think I would have to say that being able to step into my current position on really short notice. Being able to step in and help with very little time for any training, while still fulfilling the duties of my former position and training a new person to take over that position. I couldn't have done it without the warm welcome and assistance of my Boss J.R., my co-worker Peggy, Missy who took over my former position and "My" Maintenance guys, Rodney, Dave and Charlie. I absolutely love my new position and am so grateful that I received the opportunity to work with them all. And actually, I hate singling anyone out, because really everyone here has been a help in some way at some point. We have a great group of people here in Wheeling and at Swisher as a whole.
What is your favorite place you have traveled to?
I am certainly not a world traveler, so not many places to choose from. But my favorite place to visit is Madison Square Garden in New York City for men's college basketball games with my son, especially any games involving UConn or WVU.
Describe yourself in three words.
Mom, Aunt, "Sportsfan" (one word for this response) – my son would say "crazy cat lady"
If you won the lottery, what is the first thing you would do?
Buy really good season tickets (seats) to UConn basketball for me and my son, Kit.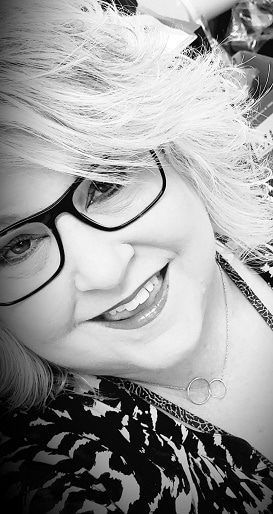 Jon-Mark Holden, Sales Training Coordinator
What is your position and what do you do on a day-to-day basis?
Sales Training Coordinator. The core responsibility of my job is onboarding new hires. This entails many different things – Facilitate multiple processes regarding communication between zones/home office/training team to setup onboarding location, travel to onboarding location, new hire HR documents, product knowledge education, territory specific training, mySwisher portal and system's navigation education, departmental understanding education, mPower/sales systems education, along with development of overall understanding of Territory Manager scope of work.
What was your childhood dream job?
I wanted to be a mailman as a child
What is your #1 core value?
Integrity
If you were stuck on an island what three things would you bring?
IRS tax return (IRS will find you!), GameBoy, sunglasses
If you had to eat one meal, every day for the rest of your life, what would it be?
Some sort of Vietnamese dish (Pho and Banh Mi are my two favorite)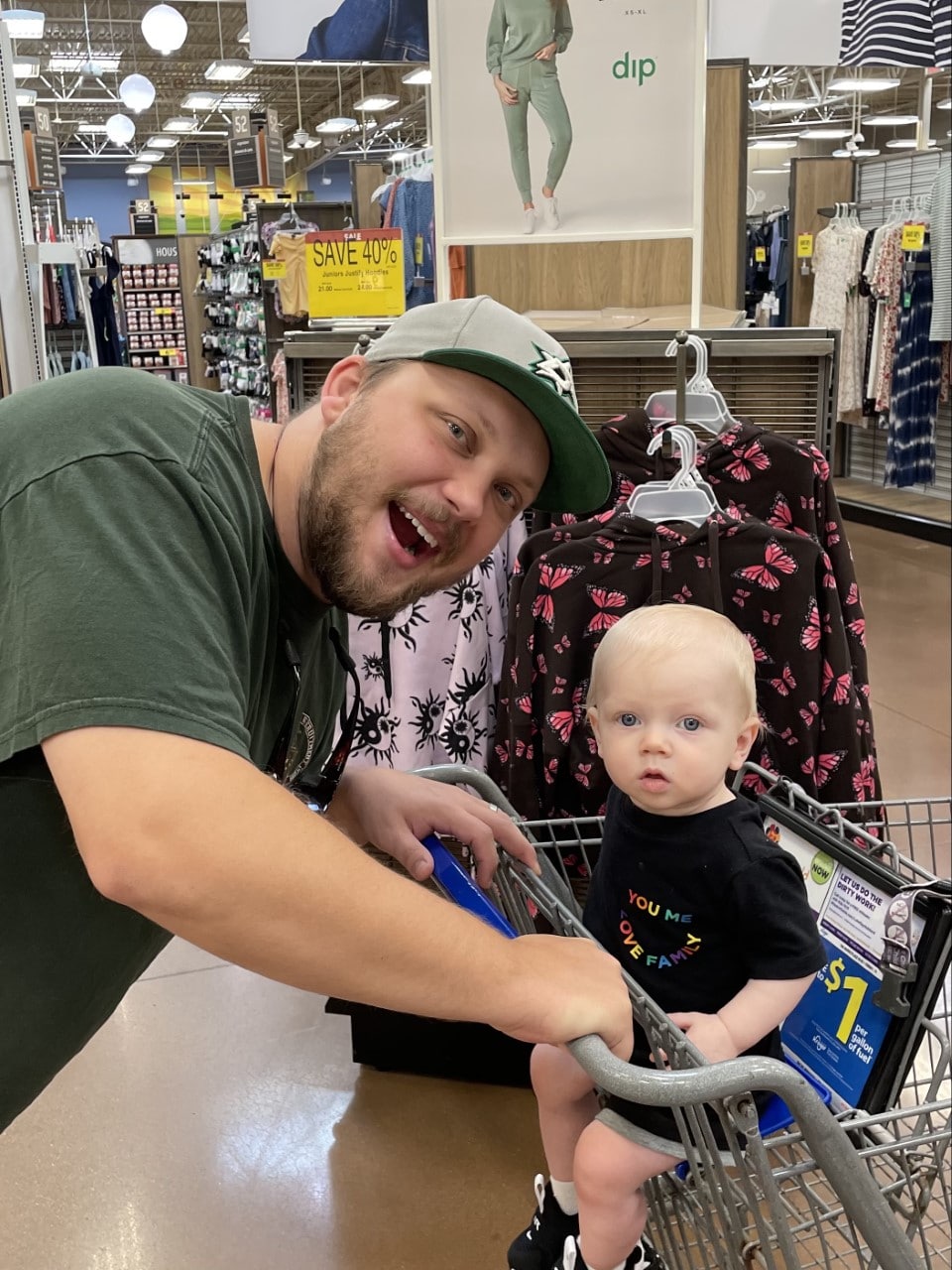 Andrea Schamp, Chemist
Where did you grow up?
I grew up and still live in the small village of Shadyside, Ohio. It's about 15 minutes south of the Wheeling plant.
What is your position and what do you do on a day-to-day basis?
I am a Chemist in the R&D lab at Fat Lip in Wheeling. I do daily testing along with analysis on Swisher products.
What is the best aspect of being a part of the Swisher team?
To me it is being a part of a popular, recognized and historical brand. I like being connected to the past of Wheeling and hearing the stories from long ago.
As a part of the Swisher Service Team can you tell us about them and their projects?
Swisher Service Team brings about unity, friendship and awareness to important issues in and around the community. They volunteer time and effort to help those less fortunate or to bring awareness to issues/situations.
Have you ever met anyone famous or is there someone famous you would like to meet? Why?
I met Tape Face (from America's Got Talent) in a margarita bar in Las Vegas.
Surprise us! Tell us something we didn't ask.
I am a certified phlebotomy technician and can touch the tip of my nose with my tongue.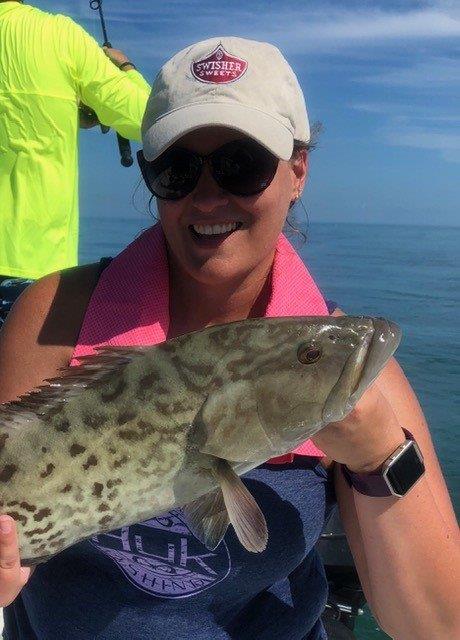 Daniel O'Hara, Territory Manager
Where did you grow up?
The Northern Neck of Virginia.
What is your position and what do you do on a day-to-day basis?
Territory Manager. I am one of the foot soldiers of Swisher, battling every day to impart knowledge while building brand awareness. I am fighting every day for finite space to gain distribution so we can increase sales and gain market share.
What is the best work advice you have been given?
"Do or do not. There is no try."
Where is an unusual place you have been?
Wrigley Field for the 2016 World Series. To watch the World Series champion Chicago Cubs.
What is your winddown go-to?
Family dinners or playing golf on the weekends.
Do you play sports? Or are you a sports fan? If so, who is your team?
Wrestling, rugby, boxing and soccer. Favorite teams Chicago Cubs and Chicago Bears
What movie can you watch over and over again?
Tombstone
Tell us something we don't know.
For my wife and I's 2nd anniversary, we took a trip to Chicago to take in a game. This was my favorite picture of the day. We ended up printing this picture as a poster, and being the fans we are, we have got some of the Cubs' greats to autograph it.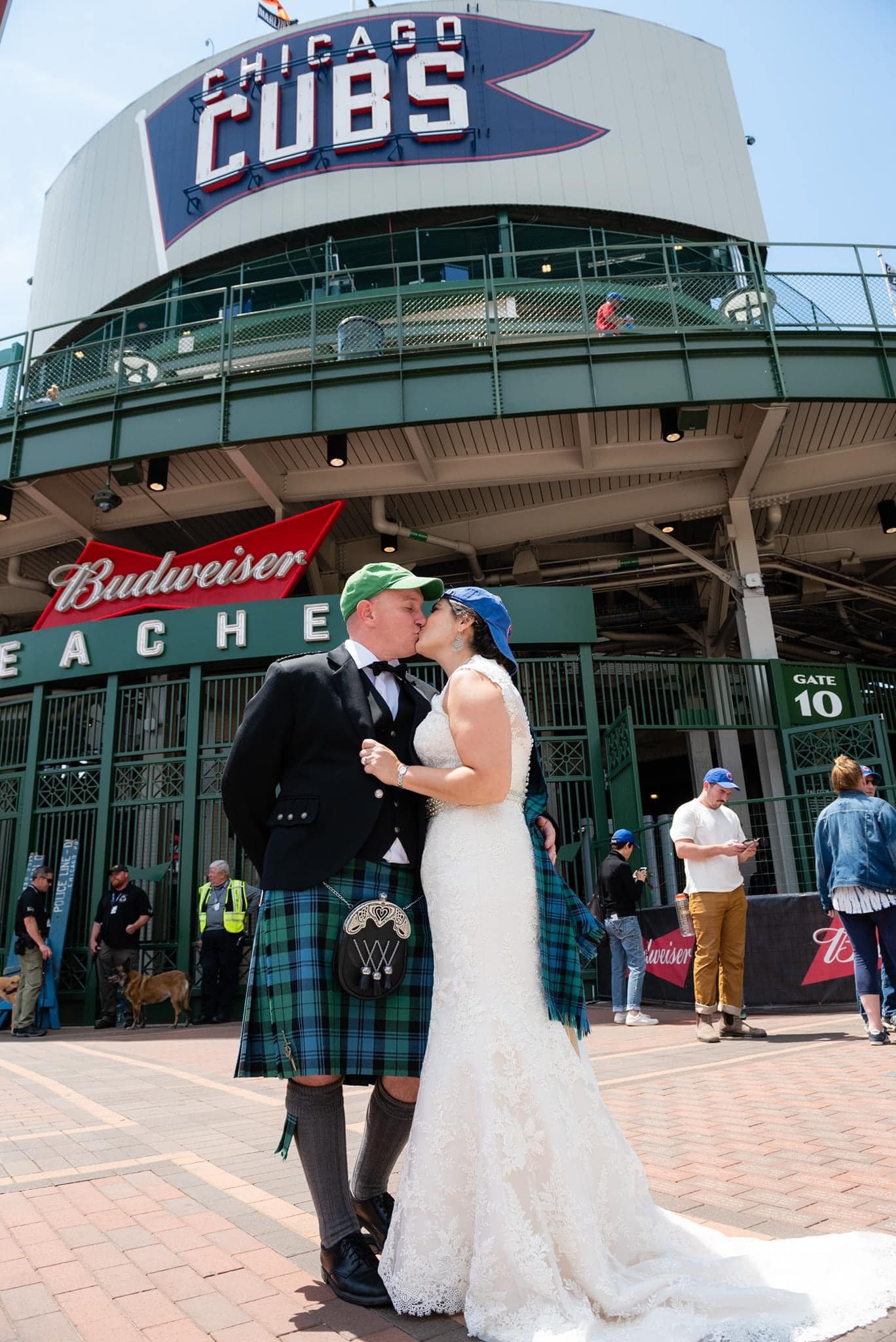 Sabrena Johnson, Returns Processing Supervisor
Where did you grow up?
Hometown: Duvaaallll!!!
What is your position and what do you do on a day-to-day basis?
My position has changed a few times since I began in May of 1995. Started as a machine operator and promoted to production supervisor in '97, covering various departments. Promoted to Operations Manager assisting with production dept. in the Dominican Republic (SDI). I have also supervised in the MBT department as well as Receiving, and currently training in the SPH department as a returns processing supervisor.
What's something you have found to be a positive work challenge?
As a team we are truly a family that have been through many obstacles together. We have all seen and experienced the good, bad and ugly of 2020 – but, I'm very grateful, humble and appreciative that we are still standing! Swisher Strong!
What's the best part about working at Swisher?
We go "hard in the paint" for each other on and off the court! I also love being a part of the Swisher Service team, shared experiences and lifetime memories have been made.
What's something your coworkers don't know about you?
I love foreign films with subtitles… Especially martial art (Black Belt theater)!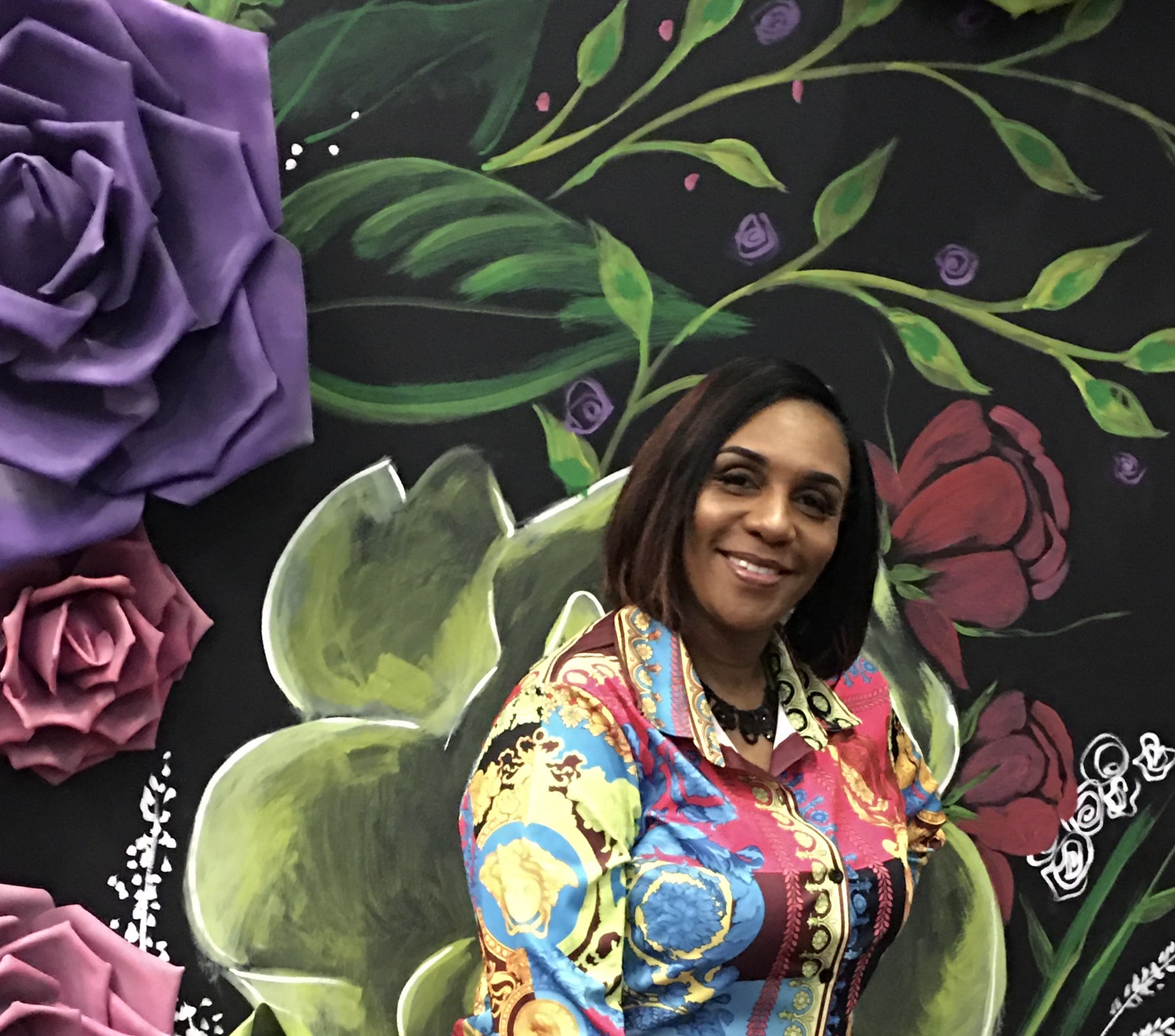 Luis Garcia Castro, Project Engineer
Where did you grow up?
I grew up in Puerto Rico and attended a military school there.
What is your position and what do you do on a day-to-day basis?
I am a Project Engineer. On a day-to-day basis I coordinate projects with contractors, vendors, outside resources, and craft; ensure that MBT meets the needs of the organization; develop cost and estimates for projects; coordinate Swisher Environmental Team efforts; create AutoCAD layout drawings; support MBT wrapper & binder process operations and support the Maintenance Dept. as needed.
What's a skill you'd like to improve on? (this could be at work or home)
I would like to improve my knowledge in other departments within the organization.
Any special plans this summer?
This summer I will be spending time with friends and family, fishing, hopefully learning how to surf.
If you had a theme song that played when you walk in a room, what would it be?
Sail (https://lnkd.in/d-Kwq7Y)
Surprise us! Tell us something we don't know about you.
I used to race Motocross, I snowboard, I would like to learn how to skydive, I enjoy golfing and I love to jetski.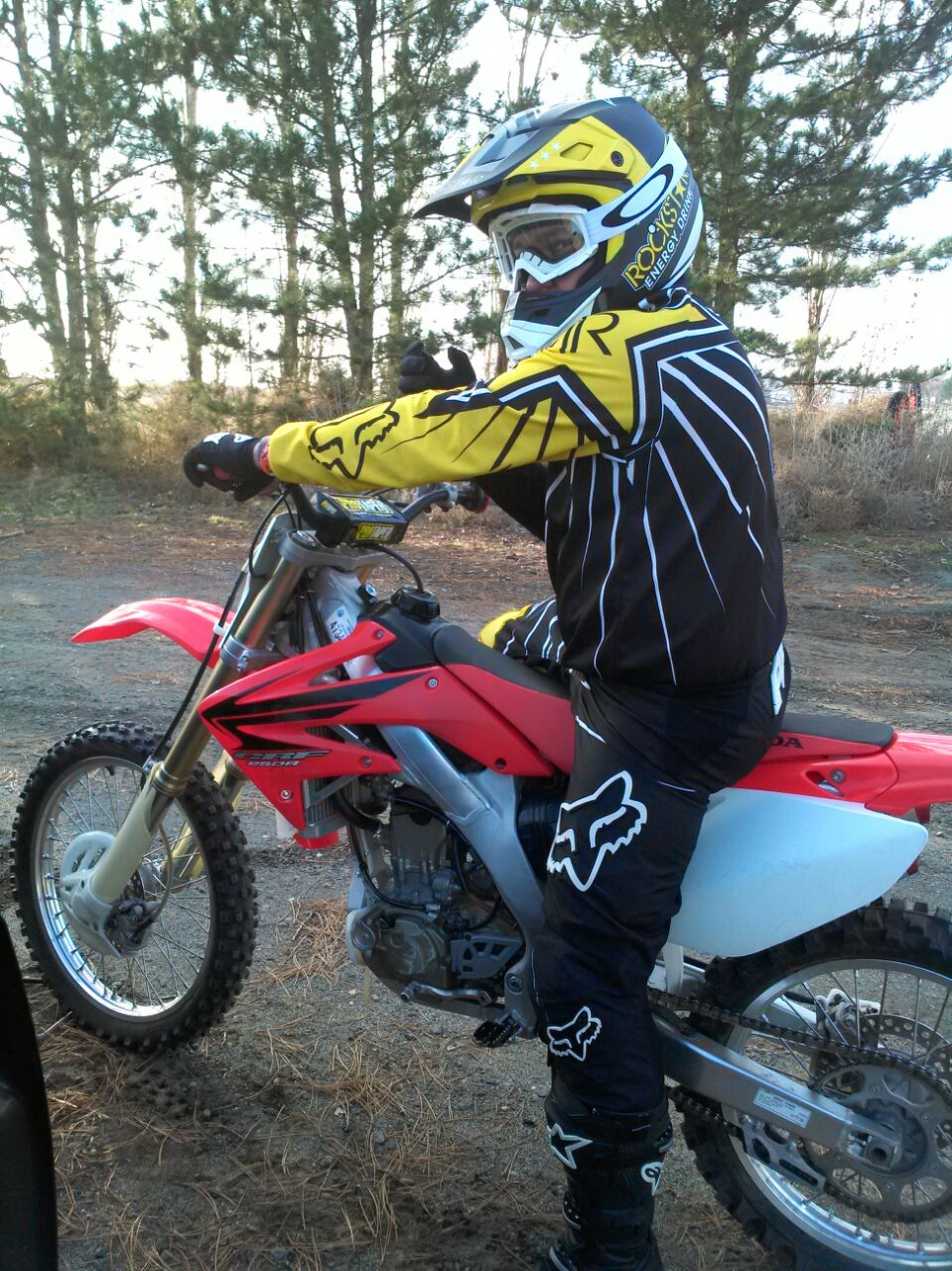 Chris Doerschner, Territory Manager 
Where did you grow up?
Born and raised in Pittsburgh, PA.  Attended University of Louisville 2002-2003, and graduated from California University of PA with a BA in Sports Management in 2007.  Moved to Plum Boro (30 min north of Pittsburgh) in 2014.
What is your position and what do you do on a day-to-day basis?
As a Swisher Territory Manager I work to build and maintain relationships with retail, wholesale, and chain customers. Engaging daily I strive to educate and create a brand presence while growing distribution and sell thru of products.
Do you have a personal work goal?
I've been with Swisher for about 2 ½ years and quickly realized that this is a company that I would like to grow old with!  My goal is to advance and seek out the next challenge that this company/industry has to offer!
What is the best advise you received?
"Never judge a book by it's cover"
If you could change careers for just one week, what would you do? Why?
I have a passion for the game of golf and if circumstances were to change I would love to explore an opportunity in the Golf Club Fitting/Sales Industry – but I'm pretty happy where I'm at, it would be next to impossible to find a company that treats it's employees better than Swisher!
What are you looking forward to this summer?
Golf, spending time in the pool w/ my wife Katy and our two daughters and really praying that we can get this virus under control so that we can enjoy a little bit of "maskless" normalcy this summer!  Oh – and maybe a little more golf!
Surprise us!  Tell us something we don't know about you.
I have a passion for shoes – some would refer to me as a sneakerhead, but if you asked my wife – she'd tell you I had a problem. Although my priorities shifted after we had kids and most have been sold off… at one point in my early adult life, I owned over 350 pairs of sneakers! (and yes I wore all of them)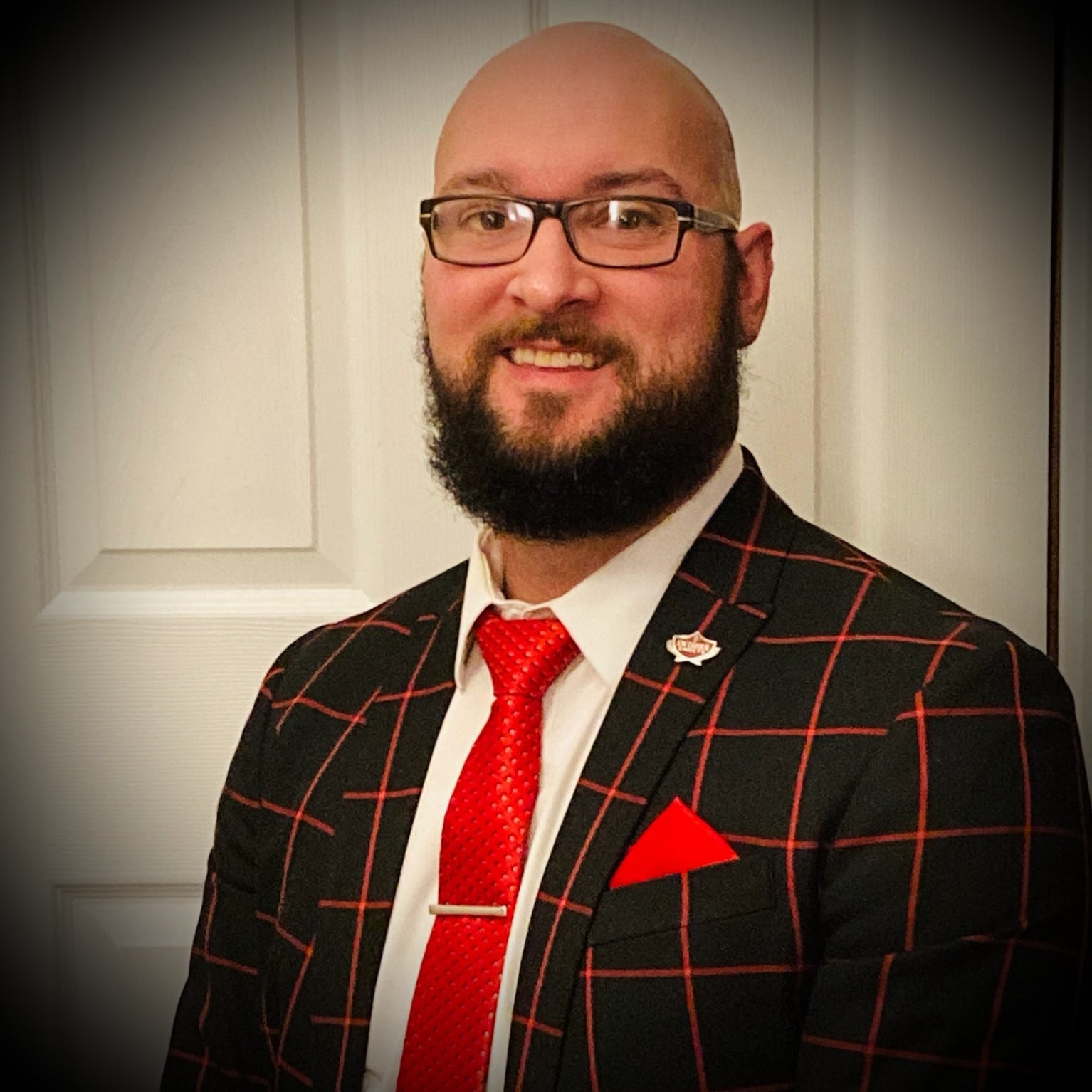 Michele Norman, Administrative Assistant 
Where did you grow up?
I grew up in Wheeling, WV. I love this area for its sense of community and all of the history here.
What is your position and what do you do on a day-to-day basis?
I am the Administrative Assistant for Swisher in Wheeling, WV. I provide support for the Vice President and Plant Manager, as well as Plant Supervisors and Managers. I also handle consumer relations for the Fat Lip Brands.
What's the best part of your job?
The best part of my job is getting to work with some pretty wonderful people who are like family. It is easy to come to work when you enjoy the company around you. Until I hit the lottery, I wouldn't want to work anywhere else!
What motivates you?
I am motivated by my coworkers. We are all pretty dedicated and want to do our best for each other as well as the company. We would like to see Swisher's continued success for a very long time.
What's something you're proud of?
I am most proud of my daughter. She is the reason I breath and motivates me to be the best person I can be.
What activities did you participate in school?
In high school I was captain of the color guard which was part of the marching band. I participated in both the flag and rifle corps. In college I was on the dance team.
What's your favorite thing to do?
I enjoy a crackling fire! Whether it be indoors around the fireplace with a good book and a glass of wine, or outside at a bonfire either in the backyard, at a cabin in the woods, or on the beach. I love being outdoors around animals and nature.
Alexandra Strange, Regional Training Coordinator
Where did you grow up?
I grew up in Houston, Texas!
What is your position and what do you do on a day-to-day basis?
My current role at Swisher is Regional Training Coordinator. In this role, I am responsible for managing the Sales Training Coordinators, the training/enrichment of new and tenured Region Managers and executing special projects with HQ and field sales.
What is the best aspect of being a part of the Swisher team?
The best part of the Swisher team is the true team aspect of it. In every position that I have had with the company, everyone has always been so willing and eager to assist, teach, and collaborate. We have a great culture and leadership is dedicated to developing a bold new future for the company built on creativity and innovation. Who wouldn't want to be a part of that?
Who inspires you?
I am constantly inspired by my parents. My parents have an unmatched dedication to their family, passion to execute everything they do with quality, and tackle every obstacle flawlessly. They inspire me to show up every day and be the best version of myself.
What is the best concert you have ever been to?
The best concert I have ever attended was the Made in America concert/festival in Philadelphia. It was so cool because although it was an outdoor concert and it stormed the entire time, every performance went off without a hitch! We had a blast dancing in the rain!
Surprise us, tell us one fun fact about you.
One fun fact about me is that my hair almost entirely gray! I got my first gray strand at 14 and now at 28, I am nearly 75% gray. (Under the hair dye of course!)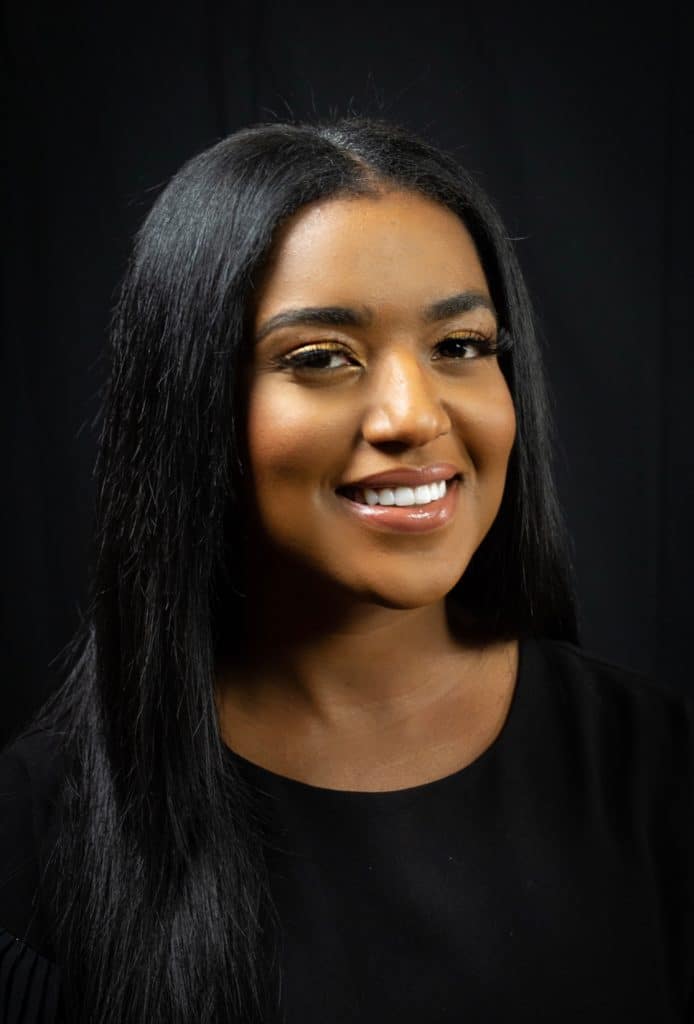 Danny Kim,
Retail Chain Specialist
Where did you grow up?
NYC, Manhattan, Queens and did 1 year up in Westchester.
What is your position and what do you do on a day-to-day basis?
TM to the company. RCS to ZONE 19, RCS is Retail Chain Specialist
What is the best aspect of being a part of the Swisher team?
The freedom to come up with your own ideas, that translates to getting your job done and product into the retailers/consumers hands.
What was is your favorite work hack and why? 
using the back of the POS to leave a note for Store managers or Owners. You kill 2 birds with one stone.
What is your favorite board/card game?
Board game: Monopoly, Card game : BLK jack
If you could have a superpower what would it be?
Time Travel, Hello POWER BALL or Pikachu's powers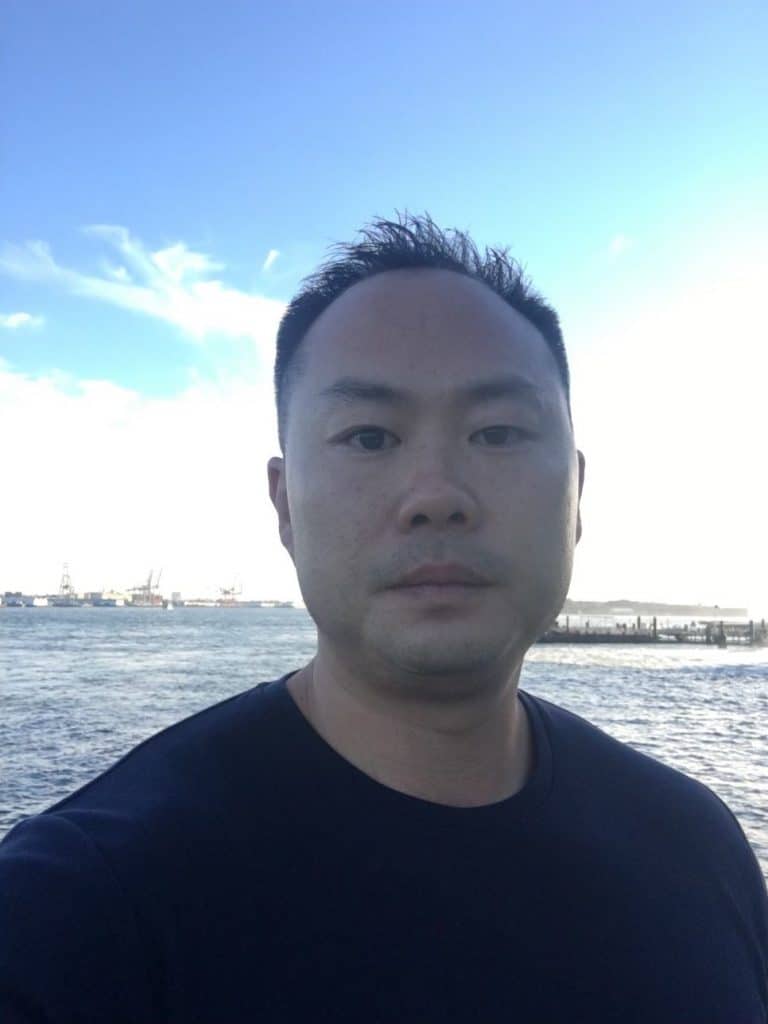 Ken Kalantar, Research Technology
Where did you grow up?
I grew up in Connecticut, eight years there, Puerto Rico for 18 years and here in FL since 1987.
What is your position and what do you do on a day-to-day basis?
I'm a Research Tech. Using various analytical instruments, I work on analyzing products for Research and Development.
What's the most exciting part of your job?
Most exciting part of my job would be knowing and observing how well a particular analysis comes out and that the data is accurate.
What's your most-used productivity hack?
Most used productivity hack would be making sure time management is used efficiently in order to run all tests for the day in a timely and accurate way.
What's something you're proud of a work?
I'm pretty organized and take pride in our clean work areas.
Do you have any hidden talents or hobbies?
I love mountain biking, traveling, camping, hiking, kayaking and pretty much enjoying the outdoors as often as I can.
What three items would you take with you to a deserted island?
I would take a well-equipped survival kit, a portable water filter and a good book to read (would have to think about which one to take).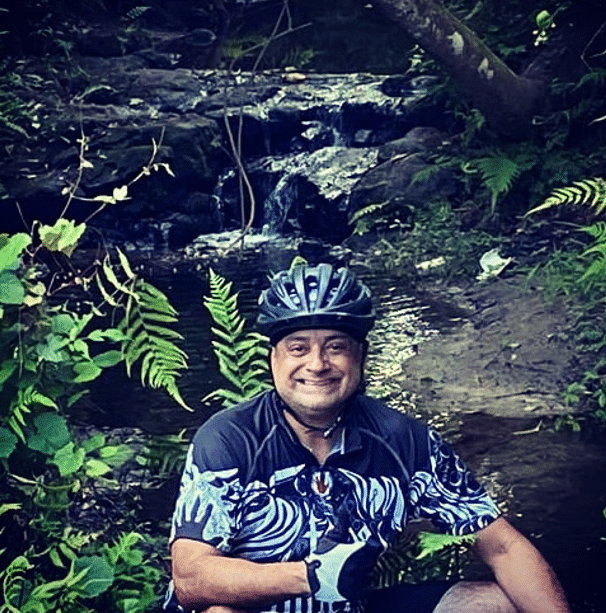 Tommy Rice, Shipping & Receiving Supervisor
Where did you grow up?
Pittsburgh, Pennsylvania.
What is your position and what do you do on a day-to-day basis?
I am the Shipping and Receiving Supervisor. I ship out our product daily and also receive in anything for our business in Wheeling, WV.
What's the most exciting part of your job?
I enjoy working with the people in my department every single day. Hardworking honest people.
What's something you're proud of?
I'm very proud of overcoming the obstacles life has thrown at me to get to where I am today. If it wasn't for that I would not be here today, I wouldn't be who I am.
When you were a kid, what did you want to be when you grew up?
I wanted to be an NFL running back ever since I was 7 years old.
What's your favorite thing to do on the weekends?
I love spending time with my family and watching football on Saturday & Sunday.
What motivates you?
My children & my wife motivate me daily.