The Swisher Startup
University of North Florida's Center for Entrepreneurship & Innovation (CEI)
The Swisher Startup for Underrepresented Entrepreneurs supports early-stage companies and entrepreneurs in Northeast Florida. In partnership with UNF's Center of Entrepreneurship & Innovation the Swisher Startup provides a free 8-week on-line program designed specifically to help start and grow businesses. With top faculty, hands-on mentors and resources participants will improve their business knowledge and plans. The top pitches will be awarded funding to help start or grow their business. More Program Details
Our goal is to encourage entrepreneurship opportunities for innovators and entrepreneurs from all walks of life.
About Center for Entrepreneurship & Innovation
UNF's Center for Entrepreneurship & Innovation facilitates the development of early-stage companies by offering a variety of programs to support and nurture selected startup businesses with services including business plan development, co-working space, help from student interns, professional support and networking opportunities.
Application deadline: January 10, 2021
8 week classes begin: February 10, 2021
Top pitches announced: April 2021
For further questions please contact:
Kara Barber
Assistant Director, Center for Entrepreneurship and Innovation
904-620-4019
e: kara.barber@unf.edu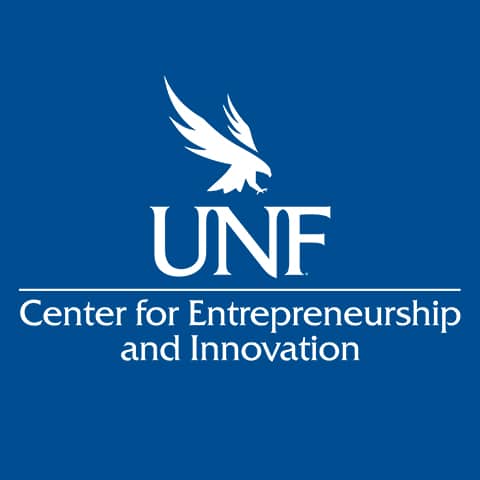 VISION
To be the leading lifestyle brand for adult consumers by fostering consumer insights, superior customer relationships, and a commitment to innovative thinking and action.
MISSION
To be the preferred source of iconic brands, products and experiences our adult consumers desire more than any other.
PURPOSE
To celebrate human connection, foster creative expression and strengthen community.
Program Details
Historically, minority entrepreneurs have been underrepresented and underserved.
But now, there's a free program designed to help turn your dream into reality.
Introducing:
The Swisher Startup program for Underrepresented Entrepreneurs
in partnership with the University of North Florida's Center for Entrepreneurship and Innovation
It's a free 8-week on-line program designed specifically to help you start and grow your business. We'll show you how to take your idea to the next level with a top faculty, hands-on mentors and resources that will help you achieve your goals.
Here's what you will learn:
Session 1:   Assessing Yourself and Your Idea
In this session you will assess your entrepreneurial traits and working style, and also be exposed to the challenges of starting a business.  You will learn how to evaluate your business idea and identify the problem that the business will solve utilizing the Business Model Canvas.
Session 2:  Understanding Your Customer 
In this session you will learn how to understand your customer, test assumptions about potential customers, determine the value proposition, and position your business in the marketplace.
Session 3: Reaching Your Market
Participants will learn how to determine pricing, assess the competition in the marketplace, and determine how to effectively promote their business.
Session 4:  Legal and HR Issues
The session will focus on determining the appropriate form of business and protecting intellectual property.  Regulatory and human resource issues will be covered.
Session 5:  Understanding Finance
The focus in this session will be on understanding basic financial statements, developing a sales forecast and estimating operating costs for your business.  Revenue models will be discussed in addition to cash management and breakeven.
Session 6: Finding Sources of Funding
Discussion will cover the use of debt vs equity and selecting the right financing approach.  Available funding sources will be reviewed, including small business loans, minority grants and crowdfunding.
Session 7: Developing a Team
In this session you will gain an understanding of how to select team members with complementary skills and knowledge in order to build a business for sustained growth. The value of directors and advisors will be discussed along with the community resources that are available to complete your team.
Session 8:  Scaling the Business
Planning for growth includes how to ramp up sales, scale the business, and find financing for growth. Discussions will cover your readiness to pivot and reinvent the business to meet the needs of the marketplace.
Session 9:  Pitch Presentations
The top two pitch winners will be awarded seed funds to help start or grow your business. However, all participants will improve their pitch by going through the process.
Information to Participate
The eight-week program consisting of three-hour sessions will begin February 10th and end on March 31.
Learn, grow, succeed.