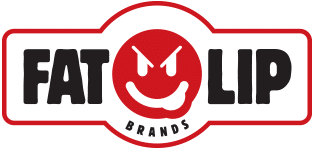 TRADITION AND FREEDOM TO EXPLORE.
Much like those who enjoy them, Fat Lip Brands products can't be easily defined. They embrace tradition and bold ideas without losing sight of quality.
With operations in Wheeling, West Virginia, and tobacco sourced in the U.S., we're maintaining our long-standing commitment to supporting local farmers. We offer smokeless experiences in a variety of products:
Moist snuff – innovators in an old-school space, Kayak, Creek and Gold River were reinvented by listening to what adult consumers want, and then delivering products made for their modern lifestyles.
Chew – only Fat Lip Brands can deliver products with fans that span generations like Mail Pouch, Chattanooga Chew, Bowie and Lancaster while forging a new legend in the best-selling Starr lineup.
Dry snuff – classic for good reason, Navy, Railroad Mills, Buttercup, Square and Honey Bee have been around for ages, yet never get old.
With a lineup offering the product for every style combined with our award-winning trade programs, we ensure our partners sustain success too.