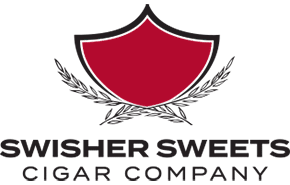 THE ORIGINAL THAT NEVER RESTS.
Swisher Sweets Cigar Company is the undisputed leader in Large Cigars. Home to the highest quality and most innovative products in the industry, our legendary cigars have been igniting possibilities and fostering meaningful connections with adult consumers for nearly 160 years.
Our rich legacy is grounded in an ongoing commitment to evolving the cigar experience. It begins with the iconic Swisher Sweets. No other cigar brand leads the way in market share or market volume. With the #1 and #2 SKUs in the Large Cigar category — Swisher Sweets Original and Swisher Sweets Diamonds — our position in the tobacco landscape is well established. However, we don't rest on our laurels. We continue to add to the Swisher Sweets lineup with product extensions like Limited Editions, Encore Editions and Mini.
But that is just the beginning. With beloved products like BLK, Optimo, Leaf, and countless other cigar and cigarillo offerings, Swisher Sweets Cigar Company provides experiences for any occasion. Our ability to understand today's adult consumer and deliver products that meet their exacting needs is unmatched.
Swisher Sweets Cigar Company's extensive portfolio optimizes the Large Cigar buying and selling experience by offering a one-stop-shop solution for trade partners. We give our partners the tools and insights to satisfy the needs of their customers and increase their volume and profits. As true business partners, we grow and succeed together.