WELCOME
TO OUR EVOLUTION
Our move to Swisher is more than just a logo change – our new identity provides us the framework to develop new businesses, products and experiences while building on the legacies and strengths of our existing products so many loyal customers have come to know and love.
Over the years, Swisher has grown into a powerhouse of iconic brands that embrace adult consumers and meet them where they are as they discover and define culture. Their ongoing needs demand that Swisher moves and adapts as they do and this new positioning takes our strategic platform to an even higher level. Innovation and insights have been at the core of Swisher for nearly 160 years and we will continue to embrace what makes us unique – serving the adult consumer through a suite of products that inspire connection and creative expression.
We've always been focused on delivering big ideas and better ways to serve you. But now, more than ever, we're building our company around creativity and innovation to answer adult consumer preferences and drive the future.
VISION
To be the leading lifestyle brand for adult consumers by fostering consumer insights, superior customer relationships, and a commitment to innovative thinking and action.
MISSION
To be the preferred source of iconic brands, products and experiences our adult consumers desire more than any other.
PURPOSE
To celebrate human connection, foster creative expression and strengthen community.
Success
Simplified
An important component of Swisher's evolution is a service platform that helps trade partners thrive. Our Success Simplified platform is built on five key offerings:
Innovation – We never stop innovating the products, tastes and packaging that satisfy adult consumers, but it's also about solving problems creatively for you every day.
Insights – Your growth depends on staying ahead of your adult consumers' preferences. No one in the industry provides more category expertise to help you know them and position you for success.
Action – A relationship with Swisher is about more than just delivering a great product. It's about advice, responsiveness, strategy and the programs you need to prosper.
Reliability – In our products you can count on quality, consistency and availability. You can also rely on us as a one-stop partner for your entire OTP shelf and emerging adjacent offerings.
Shared Success – We believe that for success to be sustained, it has to be mutual. It is a philosophy and a practice. Our product guarantees and shared profitability programs prove it every day.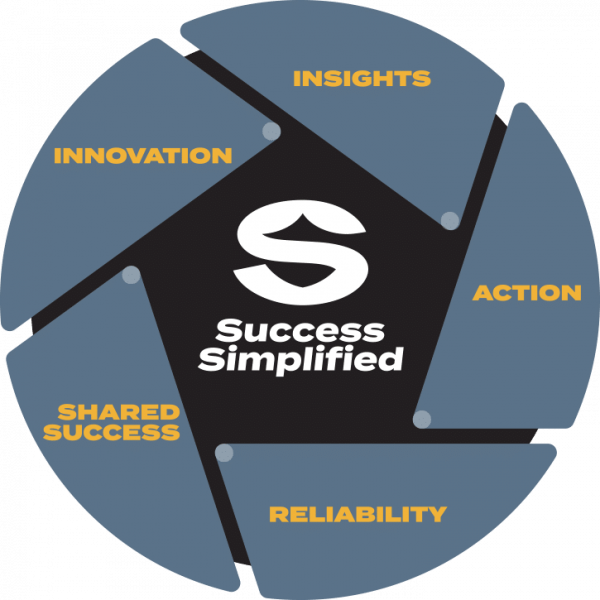 OUR
HISTORY
From day one, Swisher has been driven by an entrepreneurial spirit and a passion to create. Our nearly 160-year history is rich with fearless ideas and achievements that shaped our company and our industry. We're a proudly independent company with a heritage of building relationships and fostering community.
Since our founding, Swisher has manufactured the highest-quality tobacco products. It all began when David Swisher received a small cigar business as a debt settlement and began selling hand-rolled cigars out of a wagon with his sons. When his sons bought the company, their drive to deliver better, faster and more innovative products was evident early on and remains to this day.
Best known for our legendary Swisher Sweets cigars, Swisher has expanded its offerings to include smokeless tobacco products, premium cigars, and non-tobacco brands that appeal to diverse and changing adult consumer tastes. By bringing Hempire pure-hemp rolling papers and Rogue Nicotine On Demand® products into our lineup, Swisher is setting the standard for inspired enjoyment for adult consumers.
Swisher has become an integral part of modern culture and we are excited about continuing this evolution and growing with our customers. Our new platform will allow us to do even more moving forward.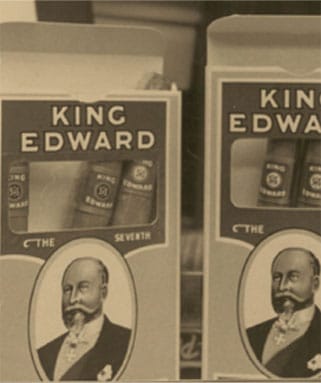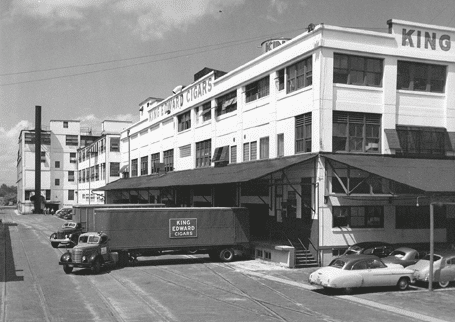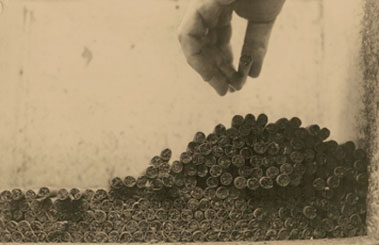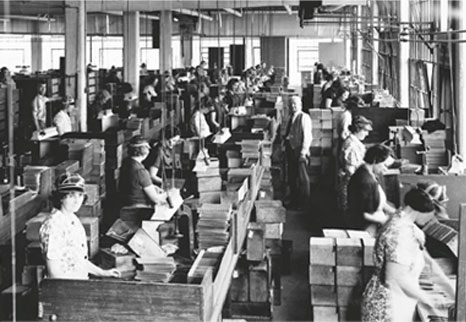 OUR
BUSINESSES
Swisher has organized into five strategic businesses that are ideally positioned to continue to provide category expertise, product knowledge and focus that will exceed the expectation of customers and drive Swisher into the future.

THE ADULT
CONSUMER
Swisher has been meeting the needs of adult consumers since our inception. From our category leaders like Swisher Sweets all the way to our advancement of hemp-based and modern oral nicotine products, we work hard to stay at the forefront of the adult consumer market, especially as those needs change and grow.
With more than 200 million adult consumers in the U.S., it should be no surprise that our growth is intrinsically tied to how we pivot and evolve with their changing preferences. Our ability to anticipate and meet market needs based on our insights and research remains our focus as we deliver world-class products that exceed the expectation of the adult consumer.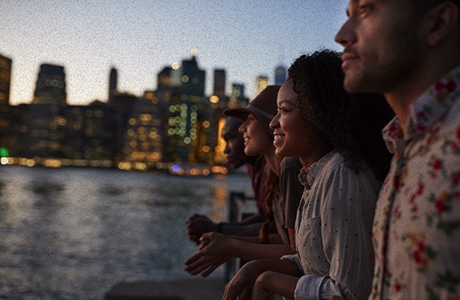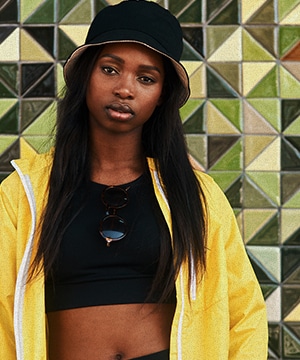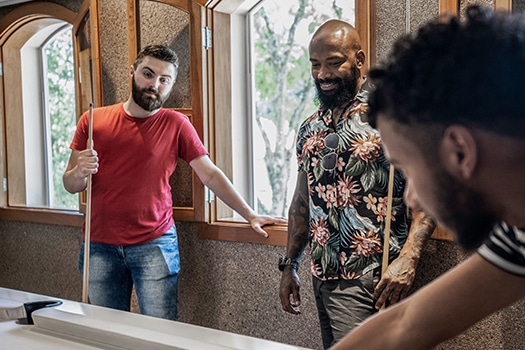 Swisher's lineup of products enables adult consumers to have a choice for every occasion. What began with a handful of cigars and cigarillos has grown into a portfolio of products that spans the imagination. It includes best-selling cigar brands like Swisher Sweets, BLK, Optimo, Leaf and more. Drew Estate offers a wide range of traditional handmade premium cigars as well as industry leading infused cigars like ACID and Tabak Especial.
Our assortment of smokeless tobacco, including brands like Creek, Kayak and Starr, provides adult consumers satisfaction wherever they go. Finally, Swisher continues to innovate through Hempire, the first 100% hemp rolling paper line that combines premium quality with stay-fresh packaging and Rogue's line of modern oral nicotine products. Rogue is the only manufacturer to have all four forms of modern oral nicotine delivery – pouches, gum, lozenges and tablets.
What is Swisher announcing?
Swisher International, Inc. has changed its corporate identity to SWISHER, signifying an expansion of our vision to create iconic brands and experiences for adult consumers and build superior relationships with customers.
Why is Swisher making this change?
We continue to see growth and evolution in the tastes of adult consumers, including their preference for products both within the tobacco category and beyond. Our new corporate identity provides the framework to innovate in additional non-tobacco categories while continuing to support the core brands that our adult consumers know and love.
When will this change be effective?
While there will be various stages of implementation of the new branding through the end of 2020, the announcement will be made public on August 31, 2020.
What is Success Simplified?
Swisher is introducing a platform for trade partners called Success Simplified. Through its core tenets of Innovation, Insights, Action, Reliability and Shared Success, this platform will strengthen the connection between Swisher and its customers, helping them continue on a path to prosperity.
Does this change have anything to do with COVID-19?
Innovation and insights have been at the core of Swisher since our inception. This evolution has been years in the making, and COVID-19 is not the catalyst for the change.
How will this impact Swisher's product line up?
Our existing product line up will not be affected. Our new identity provides the framework to innovate in new categories while still holding onto the legacies, products and strengths that have made us a leader for nearly 160 years.
How will this impact Swisher's business lines?
Swisher will align its organization into five businesses – Swisher Sweets Cigar Company (Large & Little/Filtered Cigars); Fat Lip Brands (Smokeless); Drew Estate (Premium Cigars); Hempire (Hemp Products); and Rogue (Modern Oral Nicotine). These businesses will provide category expertise, product knowledge and give trade partners access to growth strategies and product innovations that will drive long-term success. Repositioning our businesses in this way will enable Swisher to align resources and efforts in a more focused and effective way while enhancing service to our customers.
Will relationships between the sales team and customers be affected?
The existing relationships our sales representatives have with our customers will remain intact. Sales team members will continue to work with their existing customers while providing access to the Success Simplified platform and products in the current portfolio.
What is Swisher Sweets Cigar Company?
Swisher Sweets Cigar Company is the new name for our portfolio of leading cigar brands that customers and adult consumers already know well. Large cigars, cigarillos and filtered cigars including Swisher Sweets, Leaf, Optimo, BLK, Goodies, Pom Pom, King Edward, Santa Fe and BlackStone all fall under the new Swisher Sweets Cigar Company banner. In addition, Hempire rolling papers and associated products will be distributed and invoiced under the Swisher Sweets Cigar Company as they are today.
What is Fat Lip Brands?
Fat Lip Brands is the new name for Swisher's smokeless tobacco business that includes moist snuff, dry snuff and chew. The Fat Lip Brands family includes Creek, Kayak, Gold River, Navy, Honey Bee, Buttercup, Society, Tops, Square, Starr, Lancaster, Bowie, Mail Pouch and Chattanooga Chew product.
Will product packaging be changing?
Depending on the product type, either Swisher Sweets Cigar Company (Cigars, Cigarillos and Hempire) or Fat Lip Brands (Smokeless) will replace Swisher International, Inc. There will be no change to Drew Estate or Rogue packaging.
Is Swisher's
legal

name changing?

No, Swisher's legal name (Swisher International, Inc.) will NOT be changing. This means that the operational and transactional side of the business will remain unchanged. Items such as bills of lading, credit memos and applications, TPEFs, contracts, W-9s, etc. will not change in form but some will change in appearance with the incorporation of new logos.
Will the name on Swisher's bank accounts change?
No. There will be no changes for wires, checks, accounts payable or accounts receivable.
Will this change impact invoicing or purchase orders?
Yes, but only in appearance with the incorporation of new logos. The form and functionality will remain unchanged.
Will Swisher's customers and vendors need to change anything in their systems in order to continue doing business with Swisher?
No. Our goal is to minimize business disruption by leaving our legal name unchanged. Swisher International, Inc. remains our legal name and will not need to be changed in vendor systems. Our EIN, sales tax certificate, tobacco license etc. will remain unchanged.