Hempire is now the #1 Hemp Rolling Paper brand by volume! During the last 26-week period, Hempire is up 37.9% distribution in stores carrying Hemp paper and is now sold in 15,500 stores total.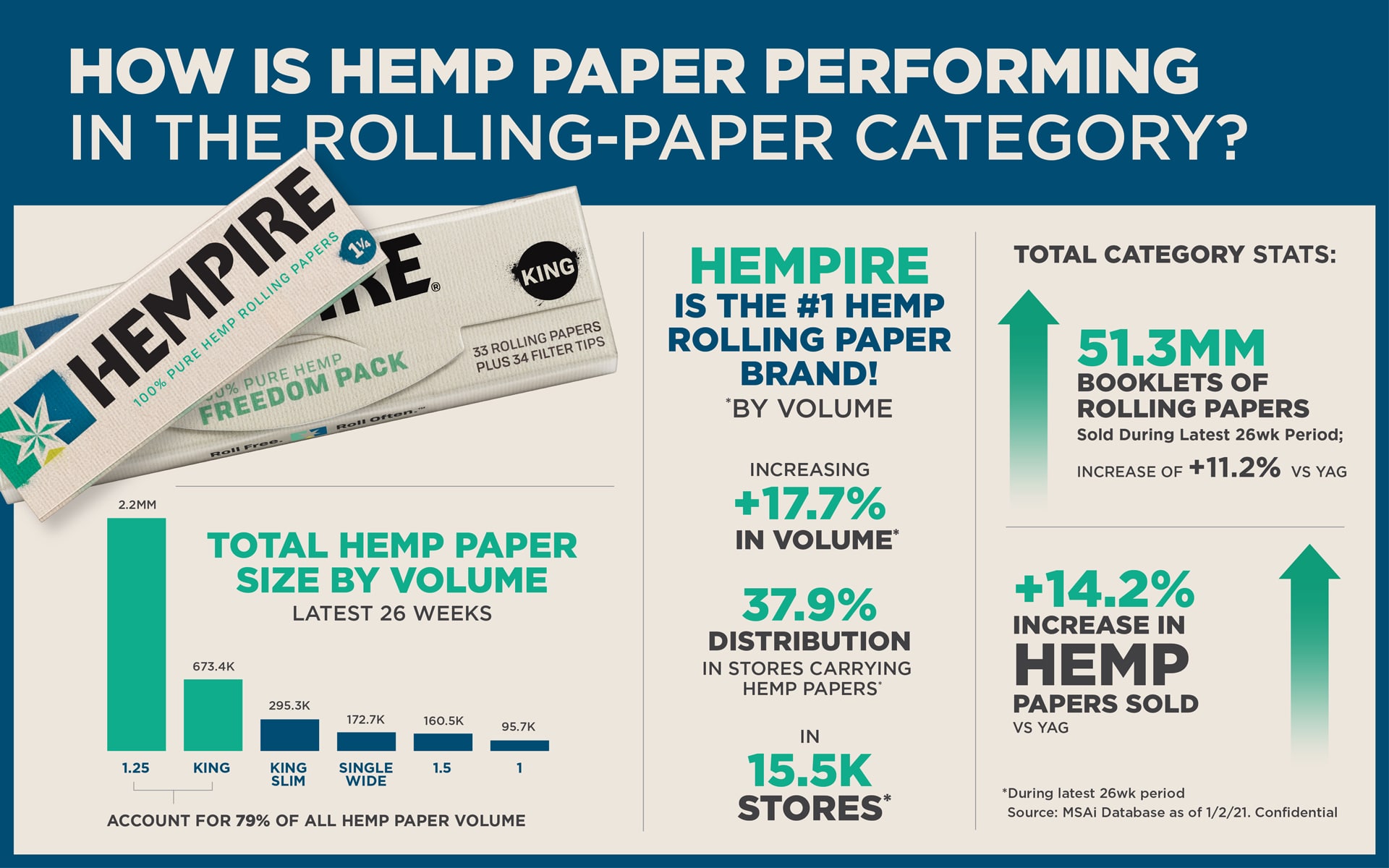 Looking at the Rolling Paper category as a whole, 51.3 million booklets were sold in the last 26-week period, which is up 11.2% vs YAG. Hemp papers are playing a significant role in the category, increasing 14.2% vs YAG.
Hempire is the first all-natural, 100% hemp rolling paper available in the United States that delivers what adult customers are looking for in a clean smoking experience. Hempire currently offers 11 different quality papers, rolls, and tips that are manufactured with international expertise. Using vegan, pesticide-free, and lead-free hemp, Hempire also uses innovative packaging with visible brand elements and unique cello wrappers to combat paper staleness and ensure maximum freshness.
*Source: MSAi Database as of 1/2/21 – Swisher