In remembrance of 9/11, Swisher employees came together for 9.11 miles Virtual Run Challenge with proceeds benefiting the National Fallen Firefighters Foundation and Tuesday's Children.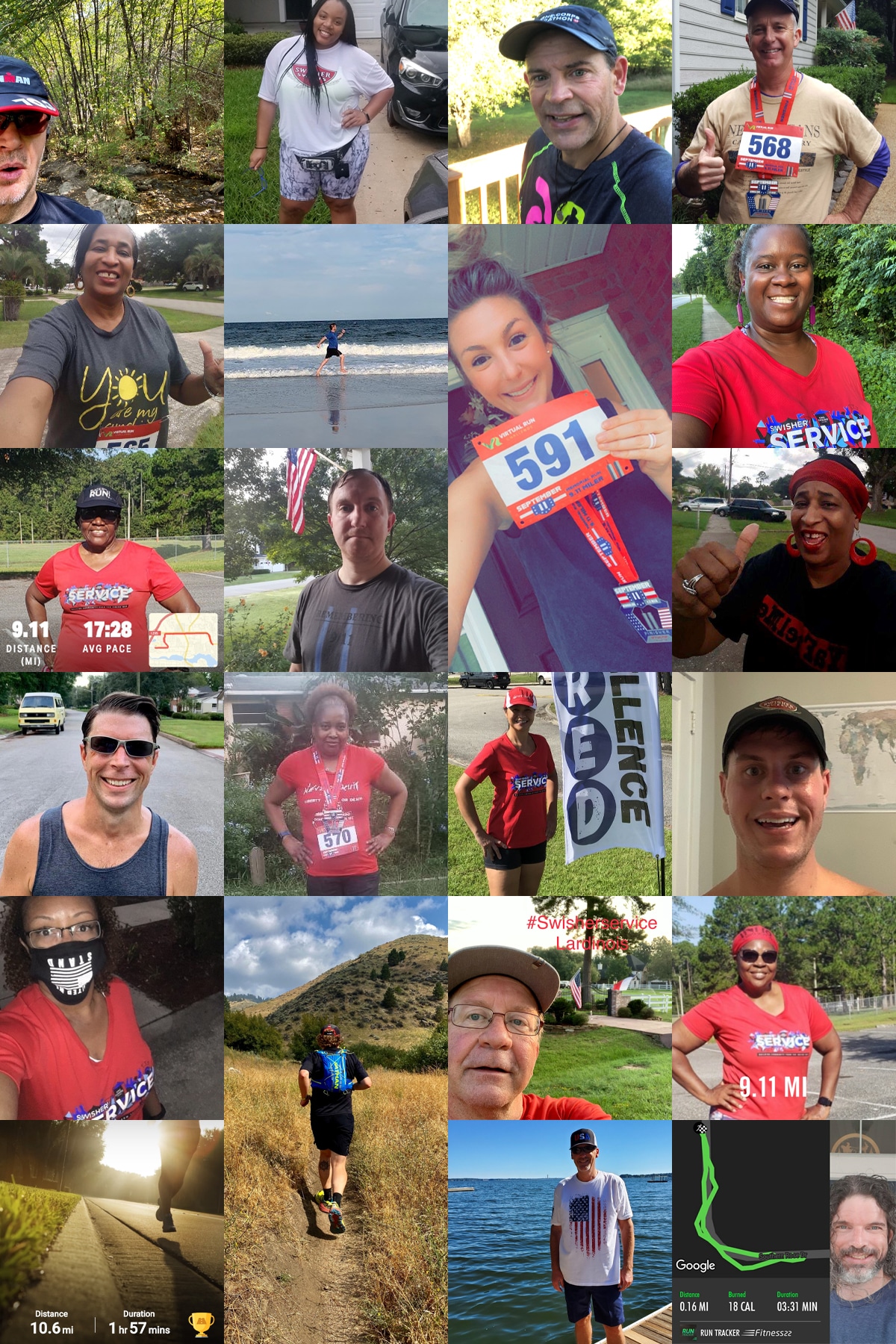 Fifty Swisher runners across more than a dozen states participated in the event.  Of the 50 participating runners, 25 of those employees were from Swisher's Jacksonville headquarters and 35 in total finished the entire 9.11 miles of the run. While Swisher Service has sponsored running and sporting events in Jacksonville in the past, the 9.11 Virtual Run Challenge is the first company-wide event given the online nature of participation.
"We are so honored to have participated in this event and we are hopeful that in years to come even more Swisher employees across the country can help to fundraise to increase employee awareness of worthy causes in our communities," said Marian Yertzell, Athletic Event Coordinator for Swisher Community Service Committee and Swisher Scientist, Research and Development.
As part of Swisher's ongoing commitment to service, the team is always looking for ways to embody the mission of Swisher Service: To improve our local community through participation in service projects while fostering positive relationships among coworkers within the Swisher community.