Convenience Store Petroleum (CSP) recently spoke with Karen Saber, Swisher's Vice President Business Analytics & Strategic Sales Innovation, about the Large Cigar category's overall growth and trends within Large Cigar products as well as the Other Tobacco Product (OTP) category. Continue reading for a snapshot of the insights that Saber shared.
Large Cigars: Sector's Growth Continues
Since the start of the COVID-19 pandemic, adult consumer shopping and buying patterns have shifted, most notably resulting in volume increases per visit. This is true across many sectors, but it is particularly true in the Large Cigar category.
In 2020, the Large Cigar category experienced tremendous growth as adult consumers reached for tried-and-true products and purchased more items in fewer trips. As more and more adult consumers start to transition back to the office, the category continues to perform exceptionally well. For example, in the last 52 weeks, ending Aug. 14, 2021, the large cigar category increased over 9%. And, as more of the country opens up and adult consumers are once again interacting, C-Store volumes are rising, now averaging 725 sticks per store, per week.
Hemp Products: Outperforming Projections
Hemp products are experiencing high demand from adult consumers. This shift began to noticeably take place during the pandemic, as adult consumers have started to prioritize natural or plant-derived products. We are seeing this play out in both the rolling papers and wraps categories as hemp products outperform category growth.

Modern Oral Nicotine: Driving OTP Growth
Modern Oral Nicotine has experienced a noticeable growth rate of 88.5% (vs. Year-Ago-Growth) and is expected to grow 64% to 245 million units in 2021. That's about $1.1 billion in projected retail sales. As more and more adult consumers seek alternatives and discover these products, pouches are the driving factor in the Modern Oral Nicotine category growth, with a 97.9% format share.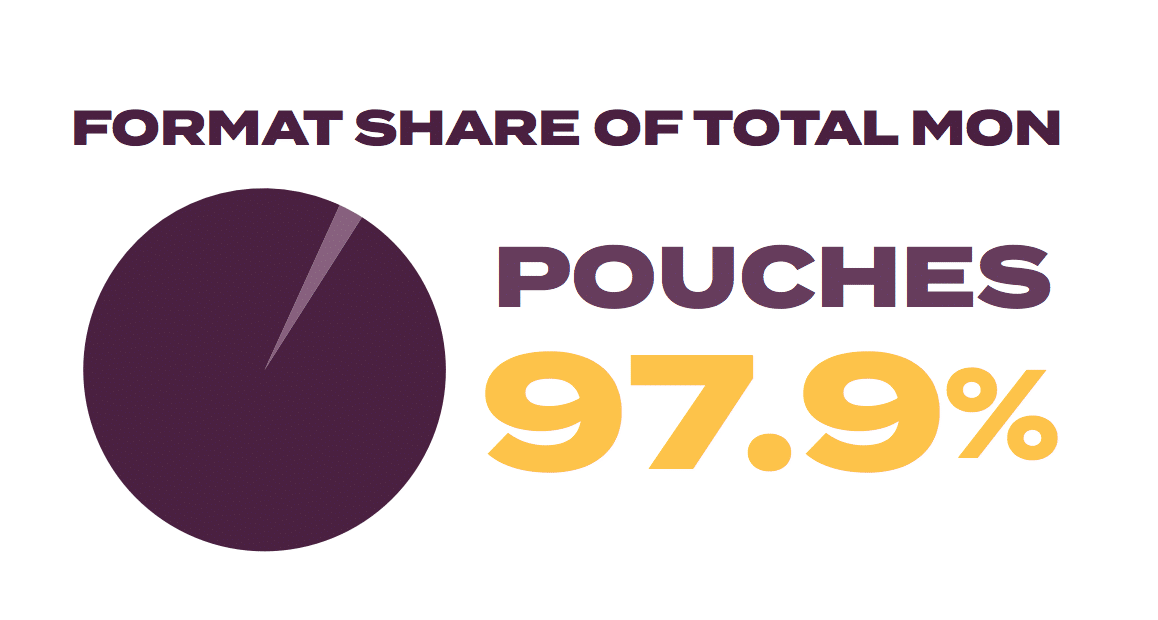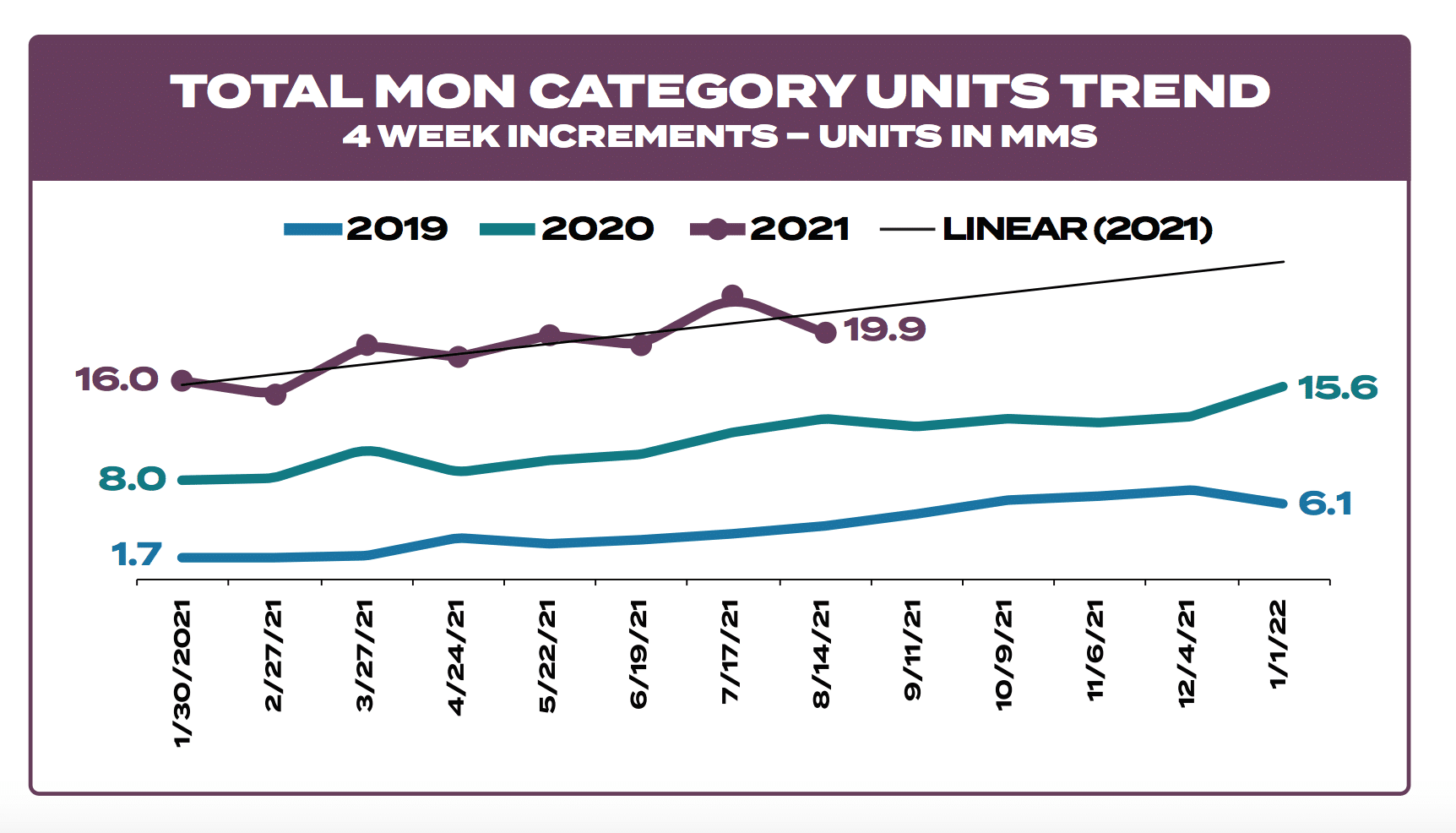 Key Takeaways
The Large Cigar category might experience a slight slowdown in late 2021 as the world continues to open up but expect respectable growth to continue in 2022.
COVID impacted an individual's ability to physically go to work. However, the new work from home infrastructure that many organizations have put in place has enabled adult consumers to enjoy combustible tobacco products at their leisure, in their own space, with fewer restrictions.
Large Cigars have been able to realize growth throughout 2020 and much of 2021. As the industry sees all-time volumetric highs, we expect to experience a slowdown in growth to approximately 2-4% in the back half of 2021 for the Large Cigar category, with overall growth for the year of 6-8% being realized.
Additionally, we expect this level of respectable growth to continue into 2022, as adult consumers continue to embrace this long-standing segment.
The Natural Leaf (NL) and Mini segments are helping drive volume and growth.
In terms of the Large Cigar category, there are several trends, which continue to evolve. The adult Large Cigar consumer is quite savvy, and they know what they want. There are so many options being offered today, but they continue to demand quality, variety, and value.
The Natural Leaf (NL) segment continues strong growth, both in the Traditional and Rough- Cut formats. Swisher is proud to have several great brands with solid performance in these areas – Swisher Sweets Leaf (NL – Rough Cut); Optimo (NL – Traditional) and Goodies (NL – Traditional).
We are also seeing the Mini segment rise in sales, distribution, and awareness. The smaller size gives the adult consumer another option for enjoying their tobacco.
An optimized product mix and strong category management should be top of mind for retailers.
Regardless of the category, adult consumers want to see tobacco segments evolve; variety, modernization, and expansion are key. One has to offer an optimized product mix allowing the adult consumer to choose from multiple categories, brands, blends, and formats.
Additionally, today's adult consumer has evolved in the way they shop and digest information making it critical to communicate your messaging and value proposition in an effective and impactful manner. One should not underestimate the weight strong category management carries, as it relates to POS, planograming, partnering, and pricing.
To read the full Q&A and see all of the data insights from Karen Saber in Convenience Store Petroleum, download the Tobacco 2021 Category Digest here.